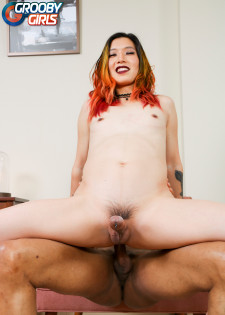 This is a Full Bonus Scene from Grooby Girls! Sensational Alex Raven was one of the first Grooby Girls introduced to the world as a part of our then new series - "Try Out Tuesdays". Everybody fell in love with this cutie instantly! She kept coming back with new scenes looking more and more sexy! Today, she starts the new year with a bang: a brand new hardcore scene with Soldier Boi! Watch sexy Alex as she enjoys getting her tight sexy ass fucked hard!
6th Jan 2020
25:40 HD Video
& 190 Photos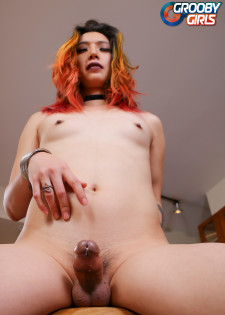 This is a Full Bonus Scene from Grooby Girls! Back in January, super cute Alex Raven was introduced to the world by Omar Wax in one of the episodes of our "Try Out Tuesday" series and she became an instant fans' favorite! Alex is a gorgeous Asian American girl with an amazing body, a perfect ass and a rock-hard pierced cock! This Monday she returns to make her first appearance in Grooby Girls' "Cumshot Monday" series. Watch her stroking her cock until she cums just for you!
2nd Dec 2019
14:37 HD Video
& 128 Photos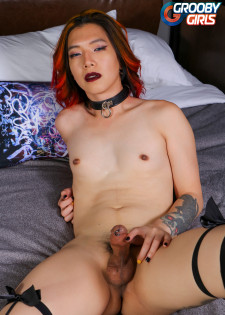 This is a Full Bonus Scene from Grooby Girls! Following her very popular "Try Out Tuesday" debut earlier this year, gorgeous Alex Raven made her Grooby Girls comeback two weeks ago. We got to say - she looks even hotter than before! It's time for the follow-up and sexy Alex can't wait to pull out her pierced cock and have some fun! Watch her playing with it until she cums!
16th Sep 2019
15:56 HD Video
& 106 Photos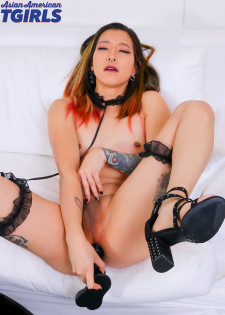 Today's Asian-American TGirl update will make you fall in love with one of the most beautiful creatures on Grooby world, Alex Raven. You won't believe your eyes as this cute and gorgeous tgirl strips every last bit of her outfit and fucks her ass and strokes her cock in the most seductive way. This is guaranteed to leave you breathless.
9th May 2019
11:45 HD Video
& 98 Photos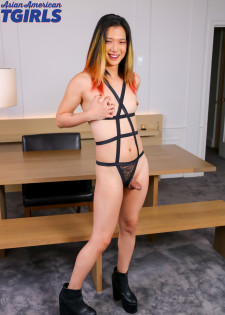 Round and nice with the perfect amount of shaking, Alex Raven's sweet tight ass is ripe and ready for a good hard fuck. But this time it's all about her pierced cock and she's going to play it just for you. Sweet!
25th Apr 2019
17:10 HD Video
& 107 Photos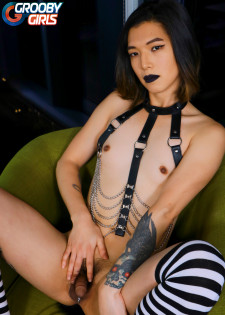 This is a Full Bonus Scene from Grooby Girls! Super cute Asian American doll Alex Raven introduced herself to the world two weeks ago as a part of our "Try Out Tuesday" series and it seems you like this cutie! She's back today to give you some more! Discovered by Omar Wax, Alex is an incredibly pretty girl with a sexy slim body, small boobs and a pierced cock! Watch her stroking it for you until she cums!
8th Apr 2019
13:18 HD Video
& 108 Photos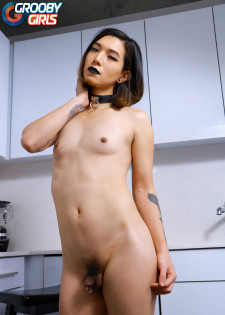 Another Tuesday is here and so is another installment of our new "Try Out Tuesdays" series! Another new girl will have her chance to introduce herself to you today: meet sexy Alex Raven! Alex is a pretty Asian-American tgirl with a hot body, a yummy round ass, a pierced cock and a beautiful smile! She was very excited to make her debut and present herself to you! Enjoy watching this cutie posing for Omar's camera and let us know your thoughts!
11th Mar 2019
13:01 HD Video
& 118 Photos