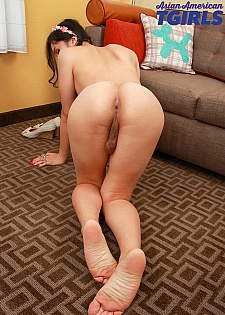 WE ARE TOASTING the return of the sensational relaunch of AATG with the comeback of a truly divine Asian American beauty. Lexi Barbie graced us with four killer exclusives when the site was originally launched back in 2014 - today she is back with a bang to blow us sideways with her 5th showing, courtesy of Mr Radius Dark. Do not miss this one......
23rd Jun 2016
16:46 HD Video
& 111 Photos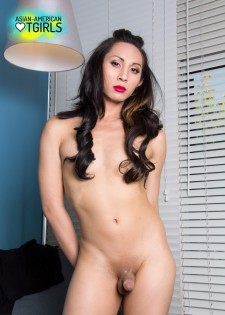 Gorgeous Asian tgirl Lexi Barbie gets a little naughty on the couch as she strips down and strokes her beautiful hard tgirl cock in this solo set. She has a banging body, big tits and a juicy ass.
24th Sep 2014
17:37 HD Video
& 117 Photos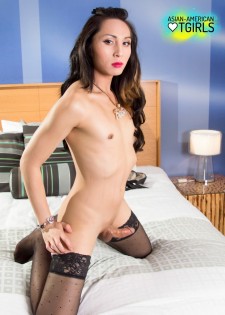 Sexy and seductive Lexi Barbie returns to AATG in this sizzling solo. Scantily dressed in her basque, suspenders and heels this Chinese American beauty gives us an awesome display of self satisfaction!
16th Sep 2014
18:28 HD Video
& 118 Photos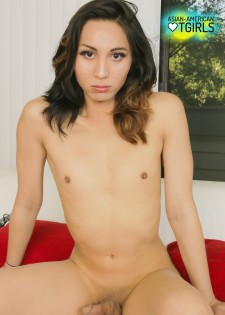 The delectable Lexi Barbie returns to AATG in her sexy secretary attire. Enjoy this Chinese American beauty flashing off her lickable hole and jerking her thick bent T-cock in style!
8th Jul 2014
15:15 HD Video
& 115 Photos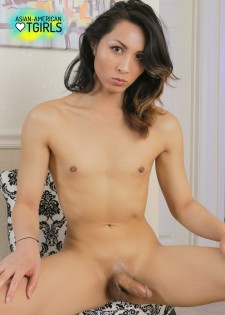 American Chinese beauty Lexi Barbie makes her first exclsuive Asian American TGirls appearance in this awesome solo. Dressed in a mini skirt and heels this sexy bottom chick just loves to show off her hot curvy body!
10th Jun 2014
13:39 HD Video
& 119 Photos