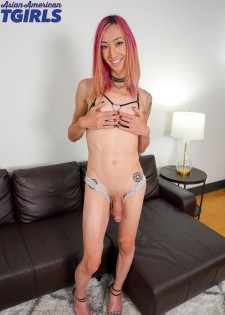 Lizzy is dressed and ready to impress you as takes Asian-American Tgirls stage today. This hottie is so ready so get yourselves ready now as well because she is cumming for you!
30th Nov 2021
17:06 HD Video
& 109 Photos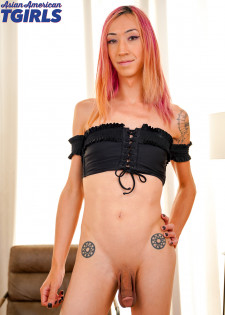 Lizzy Red wants you to know how horny she's feeling, dressed in nothing but black dress. With a look of pure desire on her face, watch and join this cutie as she rocks her meaty cock right in front of you.
16th Nov 2021
15:29 HD Video
& 110 Photos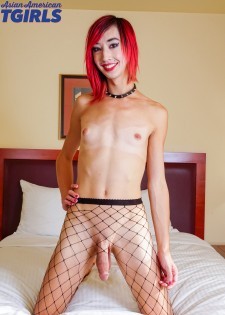 Come to the room and you´ll find an Asian-American hottie waiting for you. She wears nice dress, a fishnet stockings, and a pair of gorgeous shoes and she is bound to arouse you. Her small tits are arousing, her ass is tight and delicious looking, and there´s wandering fingers that can't wait to jerk that thick cock off 'till it shoots loads of cum.
22nd Aug 2017
17:02 HD Video
& 110 Photos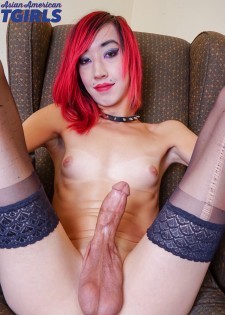 The pretty Lizzy sits on the couch in a nice dress and you know she´s not going to keep it on for long. It's just wouldn´t be much fun if she did and feeling horny she slowly strips her dress off down to her lingerie. And damn that cock is freaking irresistible! It's thick and it's hot. Feel free to enjoy Lizzy's hot debut here in Asian-American Tgirls.
8th Aug 2017
15:14 HD Video
& 102 Photos