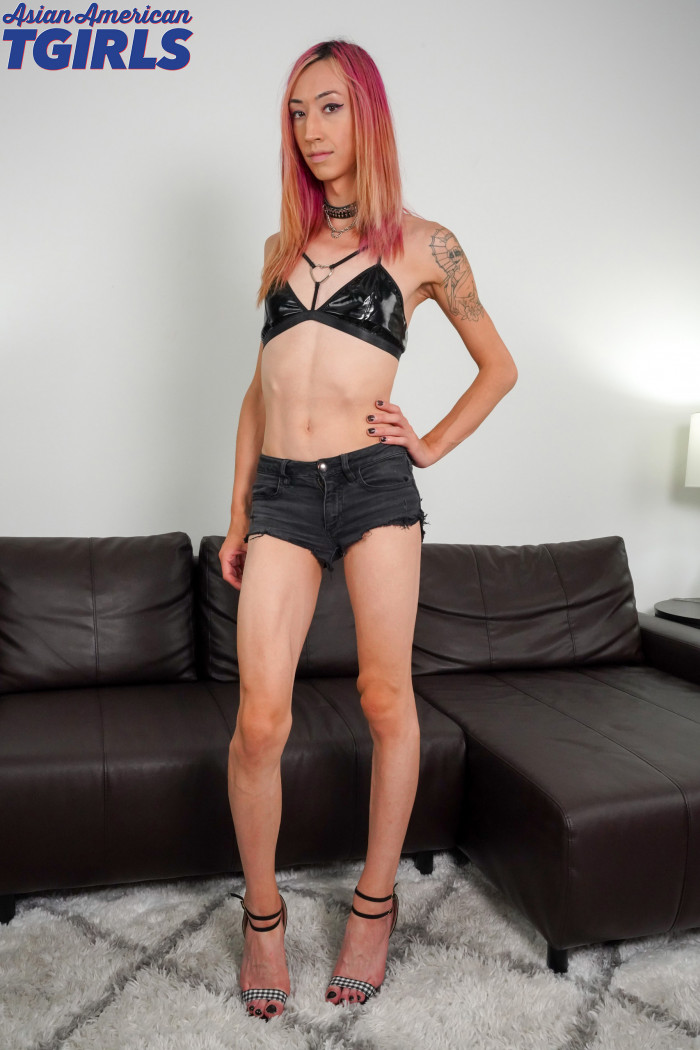 Lizzy Red
Birthday: 8th July
Location: Washington, DC

Lizzy Red is a unique model, because she's Asian-American, very tall, and has a huge cock.

She's still a total bottom that loves rough sex. She's never topped before, but she's into other tgirls who can top her.

Don't worry guys, she's pansexual and likes guys too.

I can't wait to work with her again with my actual equipment. The airlines misplaced my bag and I had to shoot her without my lights. Oh well, just an excuse to bring her back in!

Outside of porn, she's a musician.