This is a Full Bonus Scene from Grooby Girls! Natalie Chen is back once again! In another amazing scene shot by Buddy Wood during our big Las Vegas photo shooting a few weeks ago, sexy Natalie looks sexy as hell and she is ready to have a lot of fun! Horny as always, Natalie can't wait to strip down and start playing with her cock! Watch her stroking it just for you until she cums!
21st Oct 2019
16:25 HD Video
& 119 Photos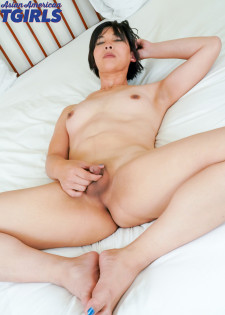 Sexy and beautiful, Natalie Chen is so excited to get in front of the camera and get naked. After revealing her natural titties and tight ass, she slips her fingers into her rock hard cock. Playing with so much pleasure knowing you are there watching.
27th Aug 2019
17:32 HD Video
& 106 Photos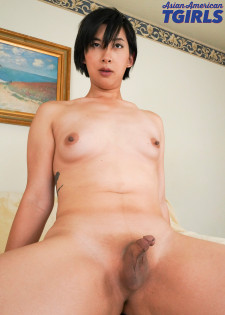 Sexy Natalie Chen is back on stage and she just loves to play just to get you off. Looking hot in an old uniform, Watch Natalie as she shows off her ass and makes her dick rock hard and plays it for you.
13th Aug 2019
15:50 HD Video
& 102 Photos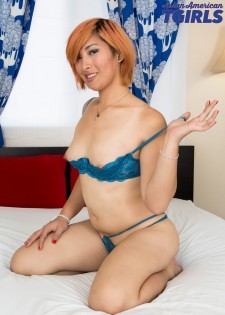 Natalie got a crazy attractive body. Those tits looks yummy popping out of her sweet blue lacy bikini. Watch Natalie as she gets wild stuffing her dildo into her ass-pussy and you'll be turned on as she splashes her cum in her tummy.
9th Feb 2017
17:49 HD Video
& 112 Photos
BACK WITH a bang after a two and a half year absence, we are thrilled to unveil the third AATG exclusive of foxy Asian American beauty Natalie Chen! We aren't sure were she has been but one thing we know for sure is she looking delicious and as fuckable as ever in her cool and sassy urban wear which falls to her feet as she jacks that cute girl cock for us drooling admirers! Welcome back Natalie!
25th Jan 2017
16:39 HD Video
& 117 Photos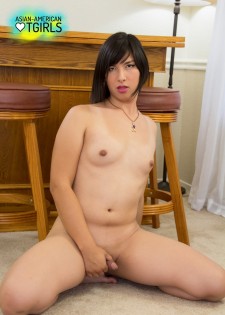 Natalie Chen is of Chinese ethnicity and resides in California. In this shoot, her second exclusive to Asian American TGirls, she pulls apart her sweet ass cheeks and gives us an awesome view of her warm and inviting love tunnel. Yes please!
4th Jun 2014
15:55 HD Video
& 115 Photos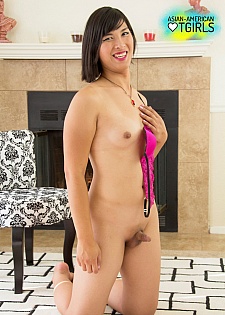 Natalie Chen has an amazing imagination. She pulled her panties down for the first time and her cock was rock hard. ...for the entire shoot. That's my dream scenario! When she came, she squirted all over the place. She apologized for the mess, but that goes with the territory! Welcome to the site Natalie!
14th May 2014
16:25 HD Video
& 117 Photos